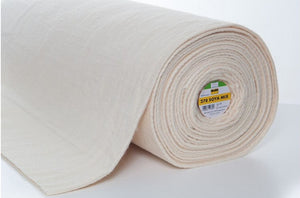 Medium weight soft wadding for quilting and structured projects.
Great all round use wadding

Sold in quantities of half a metre. Quantities of 2 or more will always be supplied in a complete length so if you would like 1 metre add 2 to your cart. If you would like 1 and a half metres, add 3 to your cart and so on.
Fully washable
Approx. width 152cm (60.8 inches)

Medium weight
Natural fibre.  Cotton and soya mix